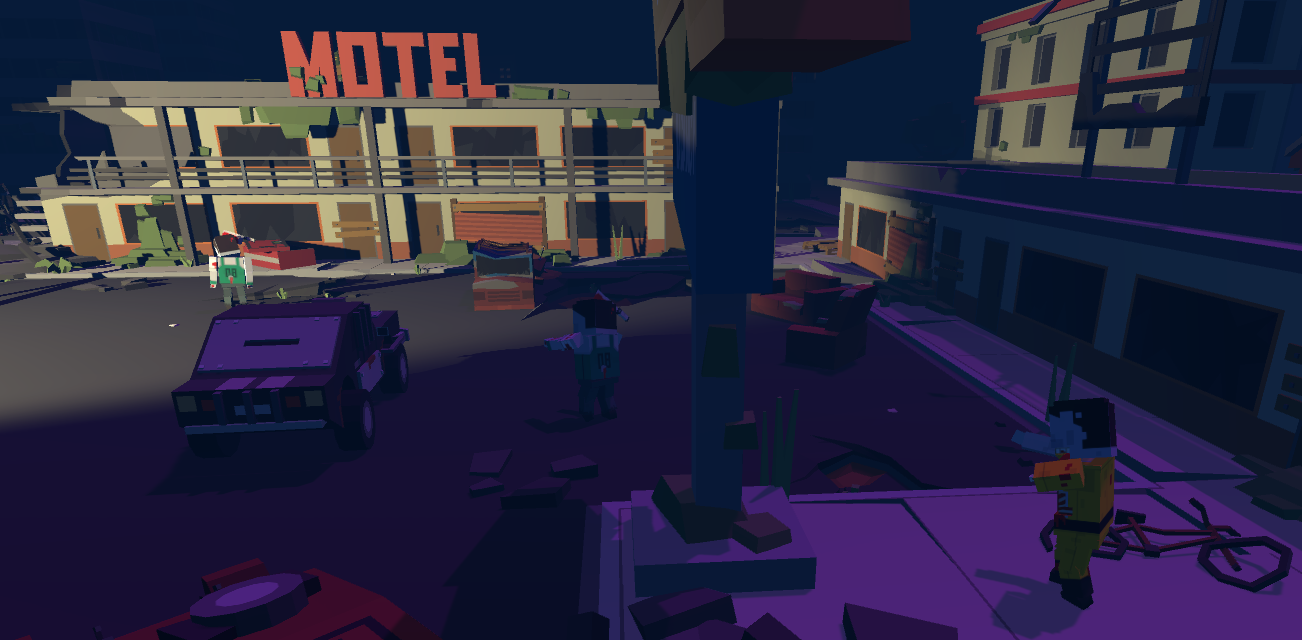 Till Dawn
Some (bad) news and status multiplayer
---
Nearly 60 days since my last post, that's a long time without any update on the game. I'm really sorry for that. But if you follow my profile on itch.io you may have seen that I have released a second game (Run,Boy,Run). I'm loving to experiment with the possibilities in VR and that was the reason for releasing the other game. But back to Till Dawn. Till Dawn was my first game I ever created and I'm a little bit proud that so many of you have downloaded and played it. I have a constant stream of visitors on the side and also downloading the game, that's really awesome and I'm really thankful for that.
In my last devlog you have seen that I have been working on multiplayer and I have to tell you that I won't make it to release the multiplayer mode. It was too much work for me to accomplish all the details which are necessary in Till Dawn to get ready for multiplayer. So multiplayer will be cancelled and believe me I'm really sorry about that. I really would have loved it to play Till Dawn in multiplayer mode.
So, you may ask what's up next? In general there are some bugs and annyoing things which should be fixed to get a smoother experience. That is on top priority at the moment. Are there any new features planned? Right now not really. I would really love to hear some feedback from you!! Do you have any ideas for Till Dawn or how to proceed with it? Are you missing some important things you really want to see in Till Dawn? Should something be changed? Just tell me your ideas or give some small feedback, I would really appreciate that.
After your feedack I will create a todo list which I may implement for a new release!